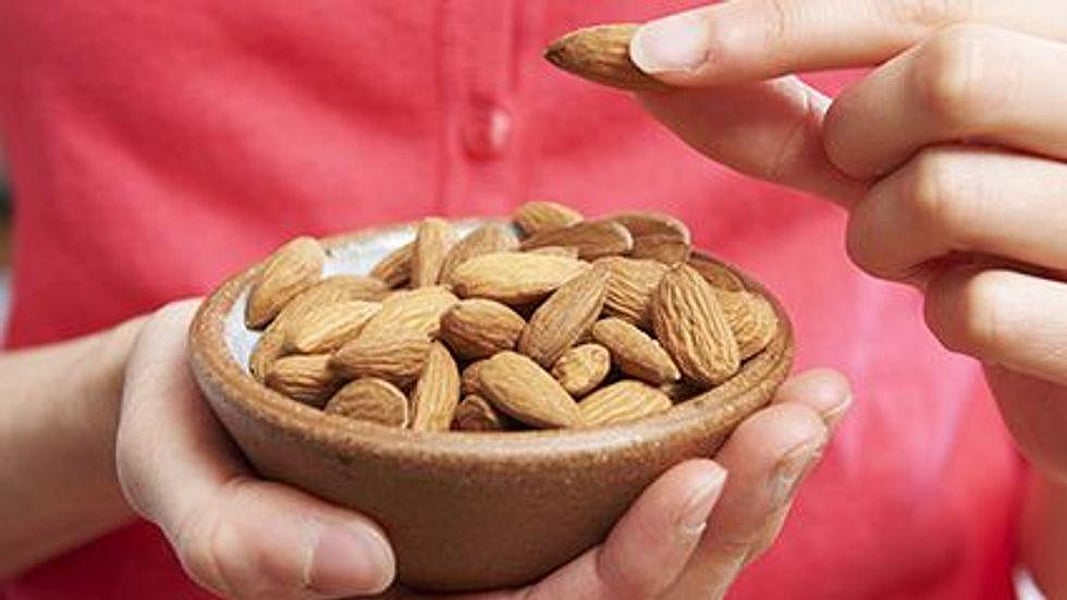 Eating nuts may reduce recurrence in breast cancer survivors – Consumer Health News
WEDNESDAY, October 20, 2021 (HealthDay News) – For long-term breast cancer survivors, eating nuts is associated with better disease-free survival, according to a study published online on October 20 in the International Journal of Cancer.
Cong Wang, MPH, of Vanderbilt University Medical Center in Nashville, TN, and colleagues looked at associations of nut consumption assessed five years after diagnosis with overall survival (OS) and disease-free survival (DFS) among 3,449 long-term breast cancer survivors.
Researchers identified 374 deaths during a median follow-up of 8.27 years after dietary assessment, including 252 deaths from breast cancer. Two hundred and nine of the 3,274 survivors without a previous recurrence on dietary assessment developed breast cancer-specific events (recurrence, metastasis or death from breast cancer). Regular nut consumers had higher ILI (93.7 vs. 89.0 percent) and SSM (94.1 vs. 86.2 percent) rates during a five-year postdietary assessment (10 years after diagnosis). Positive associations were observed for nut consumption with OS and DFS after multivariate assessment using a dose-response pattern; for participants with more than the median nut intake, the risk ratios were 0.74 (95% confidence interval, 0.52 to 1.05) and 0.48 (95% confidence interval) , 0.31 to 0.73) for OS and DFS, respectively, compared to non-consumers. No variation was noted in these associations according to the type of nut. The associations were more evident in people with a higher total energy intake for OS and in those with early-stage breast cancer for FSD. Estrogen / progesterone receptor status and other known prognostic factors did not alter nut-DFS associations.
"Promotion of this modifiable lifestyle factor should be emphasized in the guidelines for breast cancer survivors," the authors write.
Summary / Full Text (subscription or payment may be required)