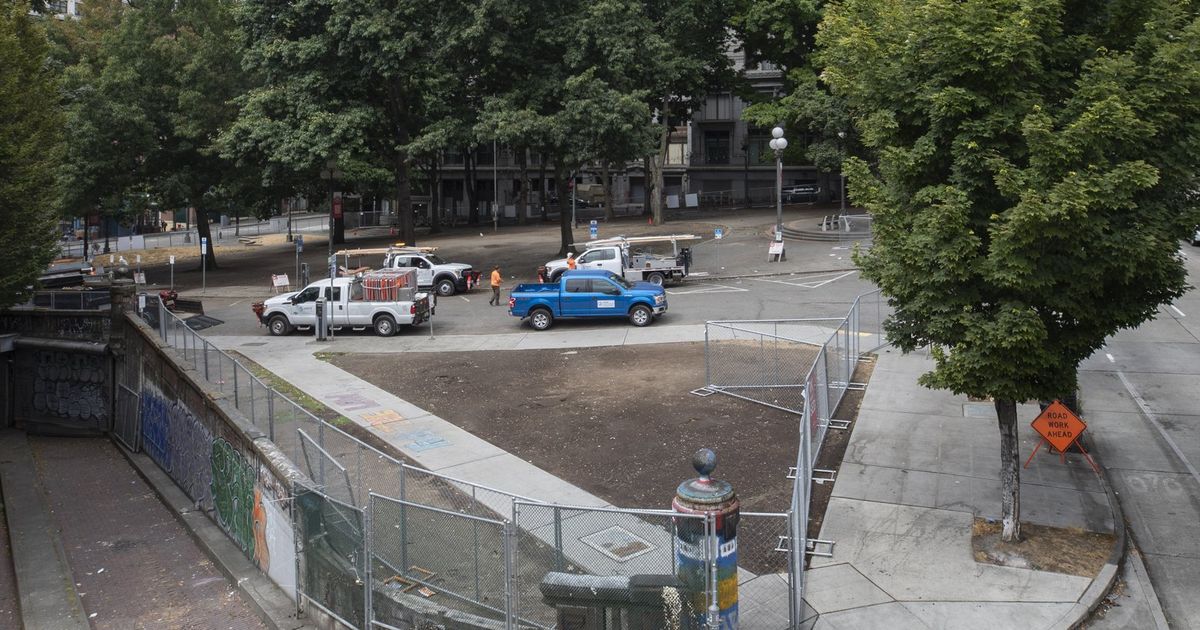 Nix the deal to swap City Hall Park from Seattle to the county
In 1856, on the land which is now the town hall park, Chief Leschi led a defensive movement against the colonizers in what is now Seattle. Leschi feared losing access to the lands his people had occupied since time immemorial. Today, another Seattle battle is on over the future of this park space and whether this land, which has been held in the public trust for 120 years, will remain so in perpetuity, with equal public access and fair to this precious open space in the city center.
Pioneer Square is home to a higher percentage of BIPOCs (Blacks, Indigenous people and people of color), seniors, non-graduates, renters, and low-income residents than other areas of the city. The park is adjacent to more than 600 low-rental housing units, with 160 more in development, and has the highest percentage of homeless people in the region. Pioneer Square has less green space than almost any other neighborhood in Seattle. City Hall Park is one of the few places in the neighborhood where grass grows and mature trees thrive, and yet the city, without doing a race and social justice analysis, wants to cede to us. of this land without public participation.
The problems of the inner city south are complex, interrelated and the result of decades of unsuccessful political decisions that have concentrated the poor, often the colored poor, while depriving them of essential resources. What is happening in the park, or other problematic areas of the neighborhood, reflects the historical underinvestment throughout the neighborhood. Our crises of homelessness and criminal activity will not be resolved by fencing the park or cutting down trees to "promote safety" or other one-off solutions that do not address systemic challenges and contextual barriers that we cannot. overcome that by working together.
Park advocates, local businesses, landowners, lawyers, government officials, and social service providers all want the same outcome for City Hall Park. The City Hall Park should be surrounded by a mix of people and building types fueling a thriving neighborhood and civic center where people feel safe to play with their children, connect with nature, take walks. their dog, watch music or a movie, or just have their lunch.
City Hall Park should be a place to learn, reflect and commemorate the history of Seattle's indigenous peoples, while celebrating our collective future as a vibrant and diverse city. At the gates of city and county government, City Hall Park should be a place that underscores and strengthens our shared civic trust by working together on difficult but achievable goals. The community has proven that this vision is possible at Pioneer Square with the transformation of Occidental Square Park over the past decade.
We encourage the people of Seattle to speak out against this hasty transfer from City Hall Park to King County. As it stands, this land swap is a bad deal for anyone who cares about the challenges downtown faces and portends a cloudy future for Seattle's parks. We call on the city and county to take a six month hiatus to be transparent and build the trust that is so strained in this part of town. We need time to bring the community to the table and to understand the priorities of those whose lives and livelihoods depend on recovery in Pioneer Square. The answer to the challenges we face here lies in convening the stakeholders surrounding this place.