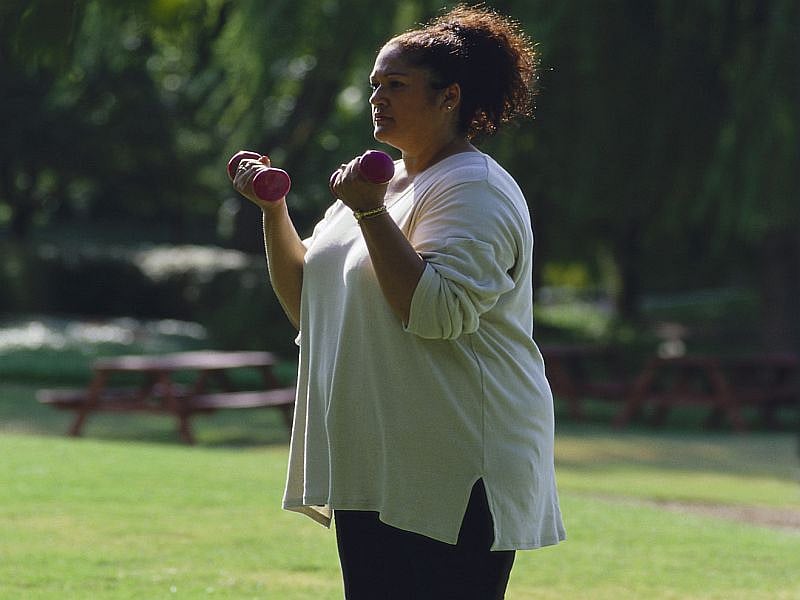 Weight loss may not help fertility treatment in obese women – Consumer Health News
WEDNESDAY, Jan. 26, 2022 (HealthDay News) — According to a study published online Jan. 18 in OLP Medicine.
Richard S. Legro, MD, of Penn State College of Medicine in Hershey, and colleagues randomly assigned (1:1) 379 obese women (body mass index, ≥30 kg/m2) and unexplained infertility to one of two preconception lifestyle modification groups: increased physical activity and weight loss (target 7%) with meal replacements and medications ( Orlistat; intensive group) versus increased physical activity alone without weight loss (standard group). The procedures lasted 16 weeks and were followed by infertility treatment.
The researchers observed no significant difference in the incidence of healthy live births (15.2% in the standard group versus 12.2% in the intensive group; rate ratio 0.81; 95% confidence interval %, 0.48 to 1.34; P=0.40). Women randomly assigned to the intensive group had significant weight loss compared to those in the standard group (-6.6 versus -0.3). Improvements in metabolic health were observed in both groups, including a marked decrease in the incidence of metabolic syndrome (baseline at 16 weeks: standard, 53.6 to 49.4%; intensive, 52.8 to 32.2%). The intensive group had significantly more gastrointestinal side effects, and there was a higher rate of first-trimester pregnancy loss in the intensive group (33.3 versus 23.7%; rate ratio, 1.40 ; 95% confidence interval, 0.79 to 2.50), but the difference between the groups was not statistically significant.
"There is no strong evidence to recommend preconception weight loss in obese women with unexplained infertility," the authors write.
Several authors disclosed financial ties to the pharmaceutical industry.